September 2023
MOST LOVED THIS MONTH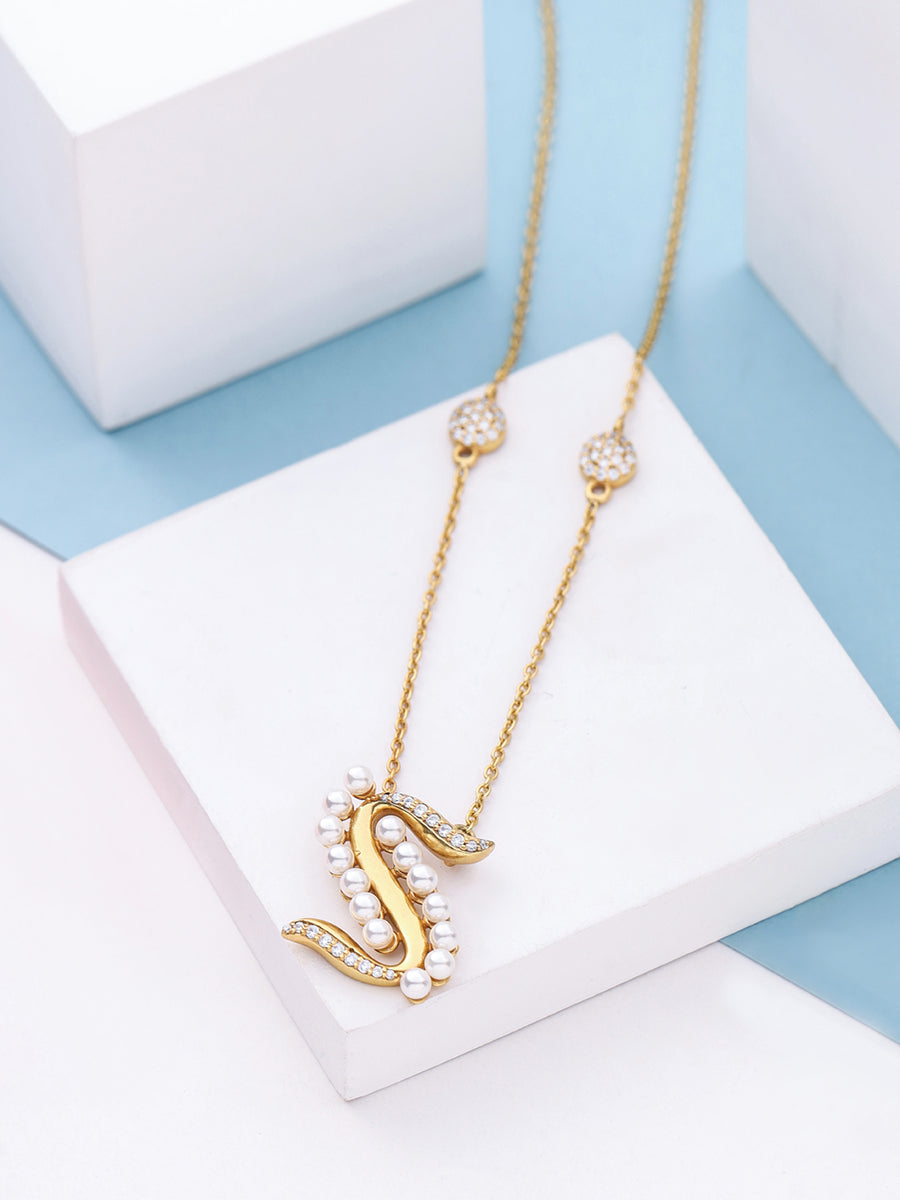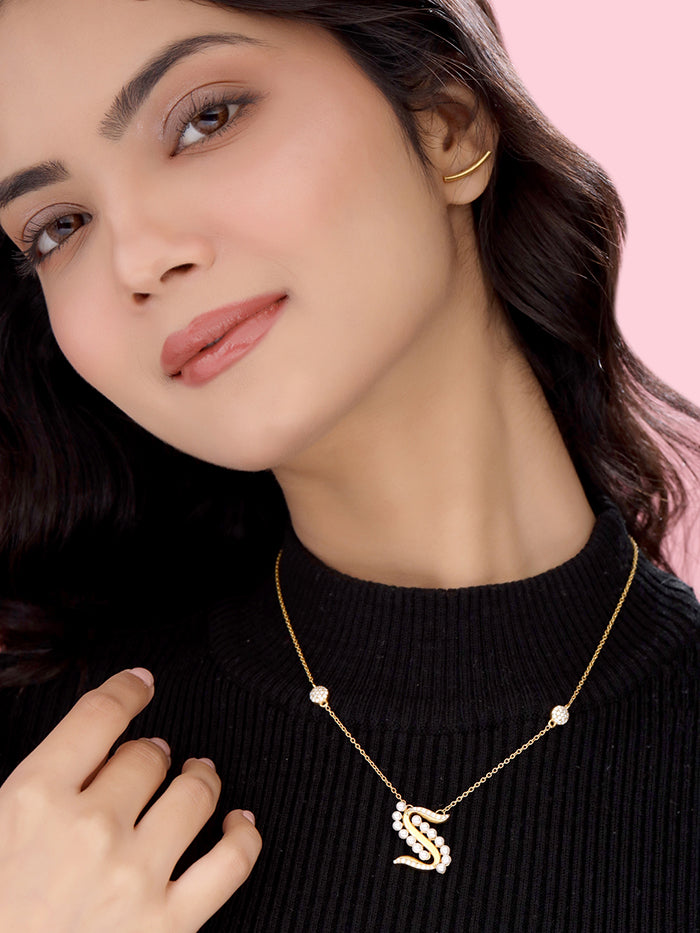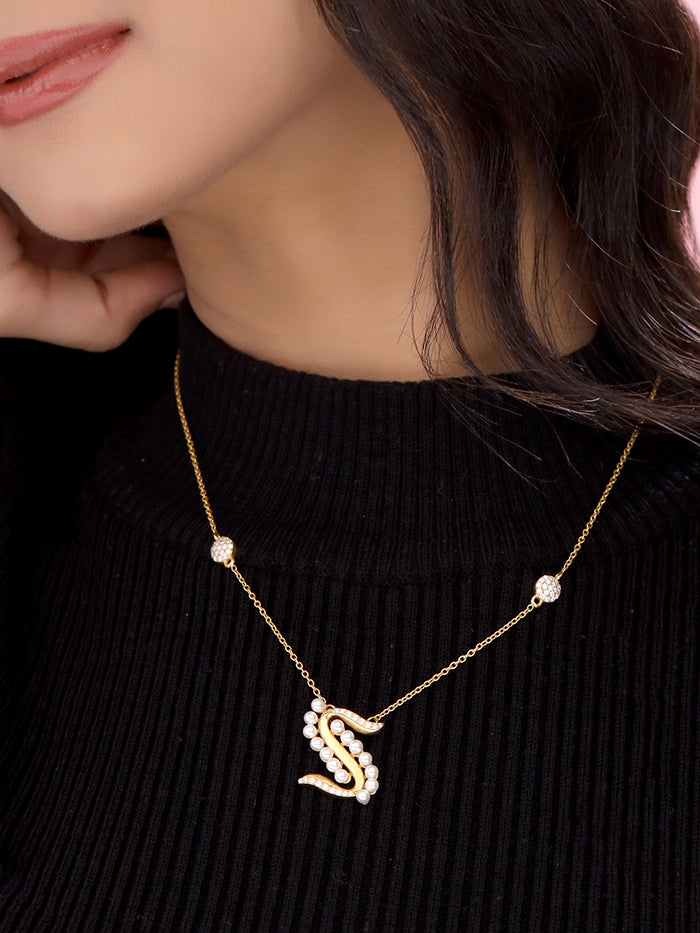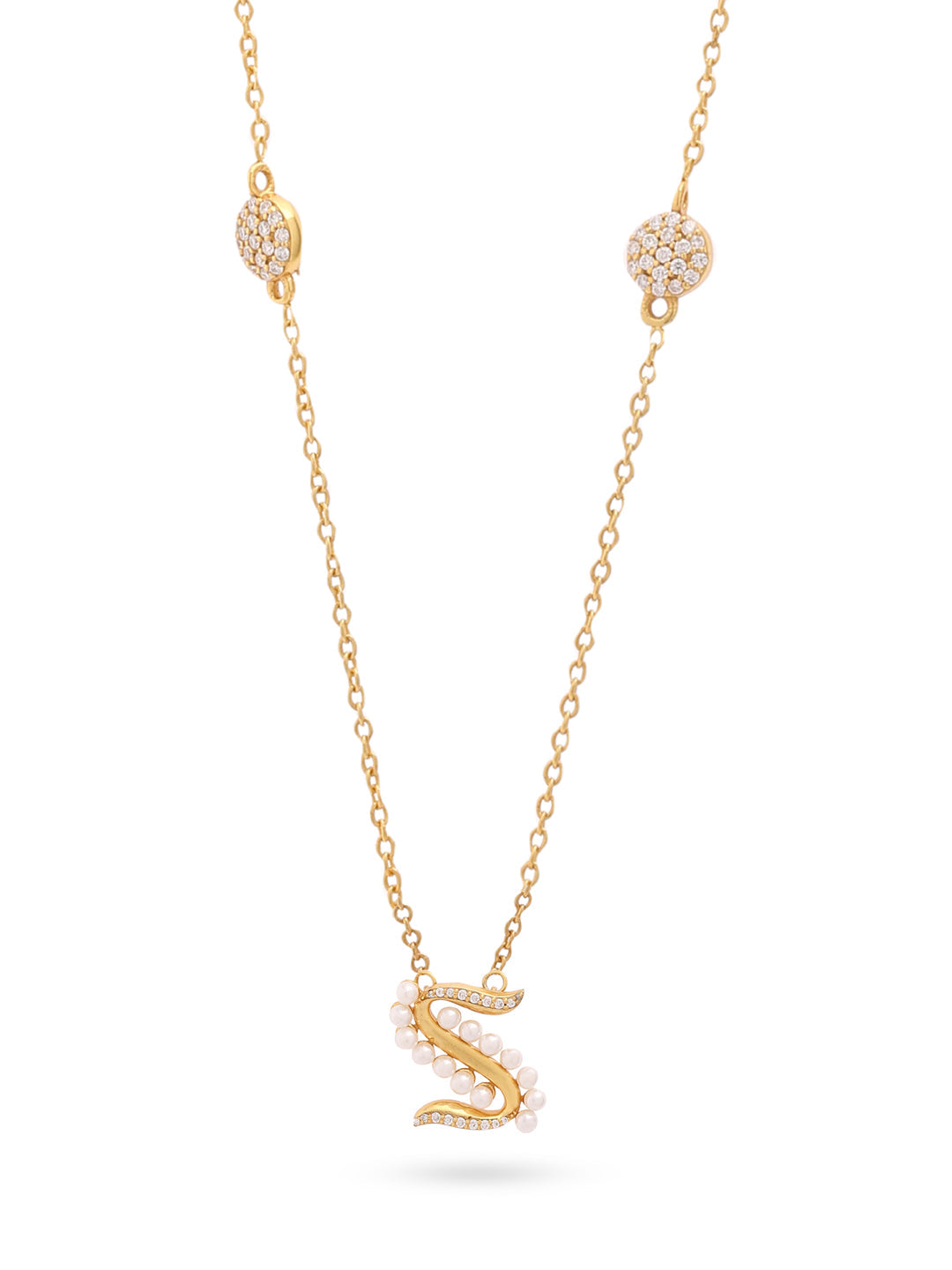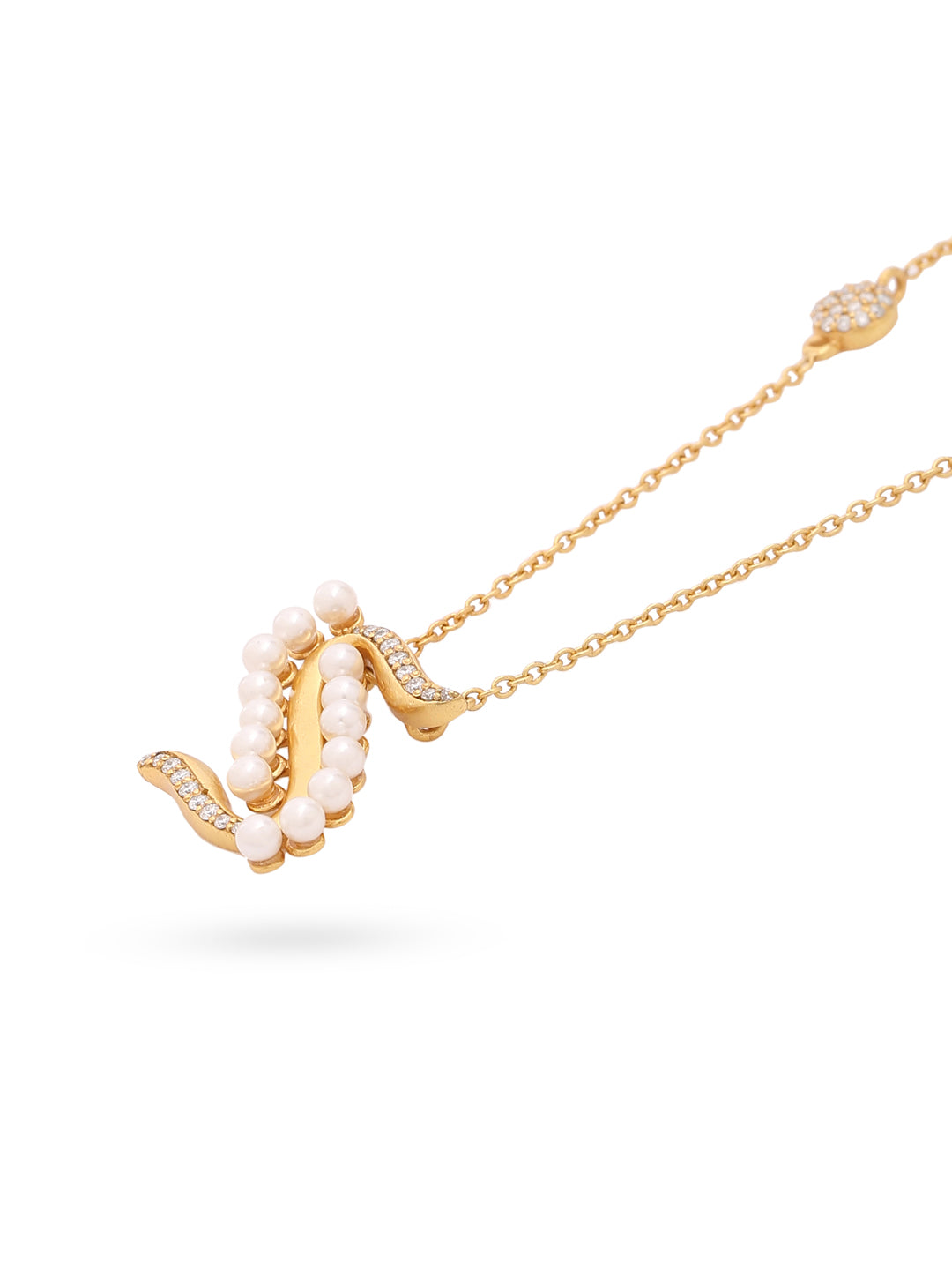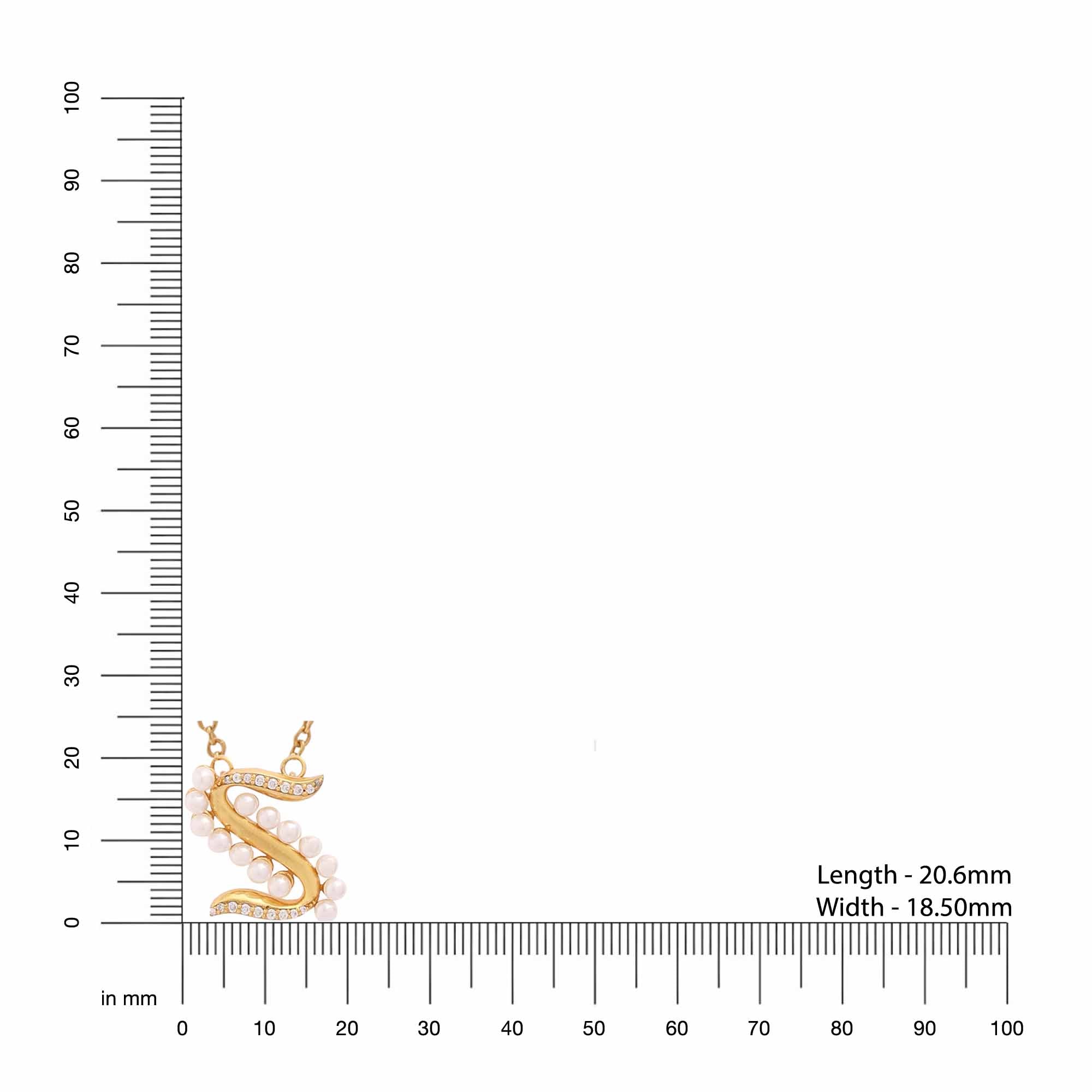 Save Rs. 200.00
---
Our 925 Sterling Silver gold-plated pendants, each one inspired by the creativity of the alphabet, radiate beauty and individuality. This pendant, which is adorned with appealing mossianite diamonds, gorgeous pearls, and the alluring colors of labradorite stones, is a representation of your special personality. For a striking appearance, combine it with a dress or blouse with a deep V-neck.
K&P BRAND COLLECTION
In her world, the Kicky and Perky collection is a mesmerizing journey into the enchanting realm of nature.

Inspired by the grace of birds and the beauty of the outdoors, each piece weaves together enamel and pure silver, evoking elegance and charm. Adorned with the shimmer of mossianite diamonds and a medley of colorful gemstones, these jewels transport her to a world of woodland secrets and avian melodies.

From delicate leaves to vibrant feathers, the K&P Collection tells stories close to her heart, a tribute to life's precious, simple joys.
Shop The Collection
#giftakicky&perky
Wrap your love in timeless elegance with our perfect jewels, a gift as precious as the moments you share.
About
JOIN OUR COMMUNITY
GET STYLE BY YOUR FAVOURITE INSPIRATION
Love my recent silver pendant chain purchase! It's top-quality, shines beautifully, and pairs perfectly with any pendant. The length and clasp are ideal, Highly recommended.
-Diksha Gupta
These sparkle blue earrings are showstoppers! They catch the light, add glamour, and are stunning. Perfect for both casual and formal events, a fantastic addition to my collection.
-Chitranshi
I'm in love with my adjustable silver anklet! It's convenient and comfortable. The simple design suits any occasion.
-Vinita
This charm silver chain is Beautiful, well-crafted, and secure. It allows for personalization with my favorite charms. Versatile and highly recommended for custom jewelry lovers.
-Bhavya
Shine On: Exploring Kicky and Perky's Affordable Silver Jewelry
Timeless Beauty: Silver Antique Jewelry
The silver antique jewelry line by Kicky and Perky combines style and sophistication flawlessly. Our assortment includes a variety of styles that are appropriate for every situation. Our collection of silver antique jewelry will catch your eye with its delicate delicate work and striking standout pieces. We have silver designer jewelry more in our inventory. To ensure that you receive jewelry that is both lovely and classic, each piece is carefully and meticulously created.
Brides wear silver bridal jewelry, which is shining silver jewelry, on their wedding day. It looks lovely and goes well with bridal outfits. Even though it is composed of silver, silver stone jewelry has vibrant stones. These are popular among brides to wear since they are attractive and complement their attire. Both styles of jewelry are common for weddings and enhance the beauty and feeling of the bride on her special day.
Shine Bright and Designer Silver Jewelry Below 999
Everyone should have access to lovely jewelry, in our opinion at Kicky & Perky. We thus provide a selection of fashionable, reasonably priced designer silver jewelry. We have a variety of silver jewelry options that are affordable, all priced under 1000 or even under 999. This includes a range of stud earrings as well. Despite the budget-friendly prices, each piece is crafted to shine and make a statement, ensuring you look great without going over budget.
For everyday use, our stud earrings under 999 are ideal. They are the ideal addition to any ensemble because they are both straightforward and attractive. For individuals who wish to add a touch of refinement to their clothing without going over budget, our silver jewelry under 999 is ideal. Those looking to stand out without breaking the bank will love our silver jewelry under 1000.
Crafted to Perfection: Our Jewelry Collection
The ultimate level of sophistication and elegance is our Frilluxe collection. Each item in this collection has been carefully made with attention to every little detail to elevate your mood. People love our popular zodiac sign necklaces and silver pendants with chains. You can simply wear the pendants because they come with chains. Your unique star sign can be seen on the zodiac sign necklaces. These are beneficial for those who follow astrology.
For women, we have beautiful silver earrings and silver rings online. The earrings are shiny and pretty, perfect for everyday wear or special occasions. The rings are available online, making it convenient for you to shop. We also have necklaces for lovers and summer jewelry to add a special touch to your relationship or to brighten up your summer outfits. Our silver necklace jewelry collection is versatile and can match various styles and preferences.
If you want to show your love especially, our necklaces for lovers are ideal. Each item is meticulously made with attention to every last detail, making it as one-of-a-kind as the wearer. For individuals who wish to display their astrological sign in flair, this zodiac necklace is ideal. And for those who wish to add a touch, our summer jewelry line is ideal.
Express Your Affection: Love-Inspired Jewels
Our jewelry is designed with the idea that love is beautiful and reflects this. With our carefully picked collection, which includes entrancing necklaces for lovers, you may celebrate the connection of love. Each item captures the essence of a silver ring for love by representing the strong bond between two people. Our sterling silver engagement rings are expertly made to symbolize the enduring nature of love. With our symbolic bracelets for lovers, which serve as a physical reminder of your special relationship, let your wrist tell a tale of affection.